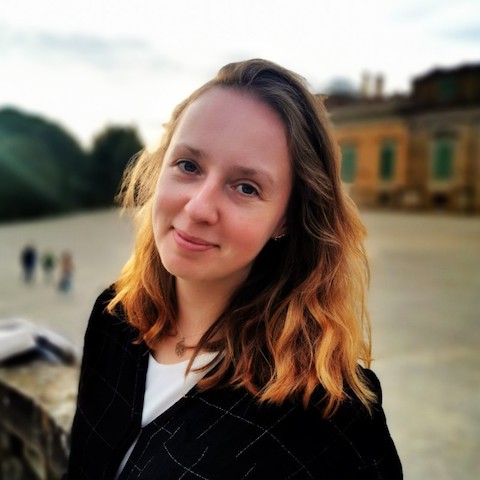 About Aleks Melnikova
My job morphed throughout the years, but the essence of it is consistent: looking after the well-being and development of teams, designing meaningful methods and artefacts, and generating value for businesses. My heart lies in designing for diversity and inclusion, in making everything I encounter a little better.
Born in Vilnius (Lithuania), I studied Arts and Graphic design, then Product-Service Systems Design in Milan, picking up a few languages and a lot of interest in philosophy and culture along the way. Twelve years ago I chose London as home and never looked back.
My path across agency terrain has involved ORM, Foolproof, BIO Agency, Radley Yeldar, and Poke, leading teams and delivering work with a variety of clients in travel, finance, real estate, and healthcare, as well as for internal audiences.
I am now leading (and learning from) an amazing team of 20+ talented UX designers and researchers at Inviqa.
Designing your own research methods for a very diverse audience
What if I were to tell you there are no fixed frameworks, only contextual aid? What if we could use our design toolkit to tailor our own research methods, making sure that it works for eliciting answers from a very diverse, beautiful world around us.
In this workshop you will learn how to…
Refine own research practice
Think about research with outcome in mind, in an actionable way
Enjoying the experiment of applying design methodology to research
Accessibility of research methods and inclusion within the fabric of research
Alex will deliver this workshop on day one, June 28th
Day one focused on preparing. Build the right thing …informed by research.